"Coder Sports Academy is committed to educating all children in the art of software programming."
If your child would benefit from special needs accommodations, please reach out to discuss how we can help.
We provide needs based scholarships and alternative payment options for families. Reach out in confidence to explore opportunities.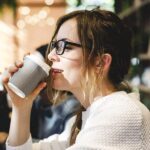 It is my great honor to serve families as they explore Coder Sports Academy opportunities for their children.
Heather Chase
Family Onboarding Coordinator
Register for a Parent Information Session
Sign up today and explore how Coder Sports Academy is preparing kids for the future!