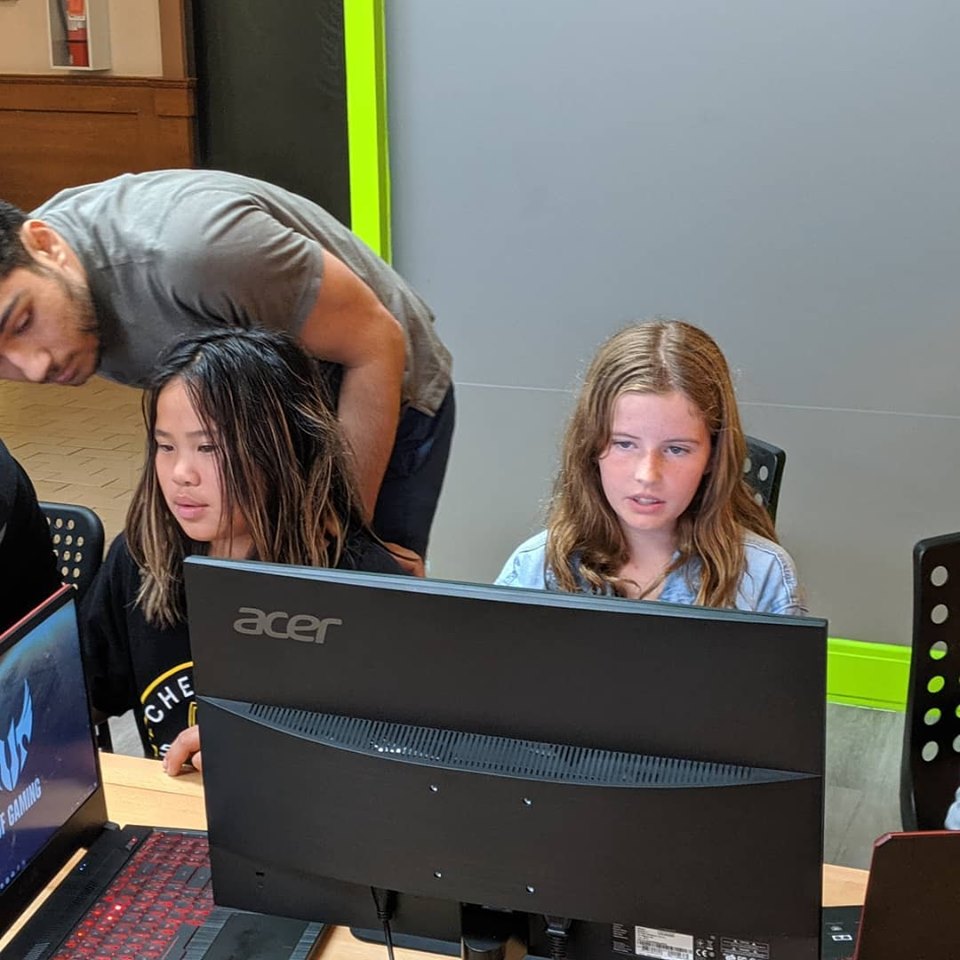 Coder Sports educational programs allow kids to learn the way they play sports – practice, coaching, and games. "Coder Athletes" attend one hour practice sessions where they work with a Coder Coach on lessons and personal development projects. Kids may attend practice once a week or twice a week. 
Coder Coaches closely monitor their development, providing immediate support and guidance during practices sessions.
Of course for most kids, practices are only worthwhile when they prepare you for the game! Coder Athletes work on projects during practice, and then get an opportunity to show their accomplishments during our regularly scheduled Tournaments, GameJams, CodaThons, and HackaThons where we come together as community. From new Coder Athletes Scratch games, to advanced Minecraft™ Mods, and unique Python games, we spend a fun evening sharing our experiences, providing feedback, and having a blast!